Thank you to the #PCMACL 2019 Shuttle Bus riders for making memories with us!
Thank you to our riders for making the PCMA Shuttle bus one of the most talked about events at PCMA Convening Leaders! Here's what they had to say:
Thank you, @EventTrans ❤️for making the ride to #PCMACL #Pittsburgh easy! @pcmahq @PCMAChesapeake

— Robyn 💜🔆💚⚜️💛 (@robynh4real) January 6, 2019
No offense intended #PCMACL, but my favorite part *may* have been the bus back to DC from #Pittsburgh. Thanks again for arranging it and to @EventTrans for the ride! Thank you @pcmahq for another incredible conference. pic.twitter.com/2j6fu9aask

— Patricia Guidetti (@PGiddy18) January 9, 2019
It wasn't just the riders talking about the trip from DC to Pittsburgh…
Our riders weren't the only ones sharing the journey. PCMA Convene Magazine and the USAE Show Daily Day 2 also mentioned the trip from DC to Pittsburgh. Take a look: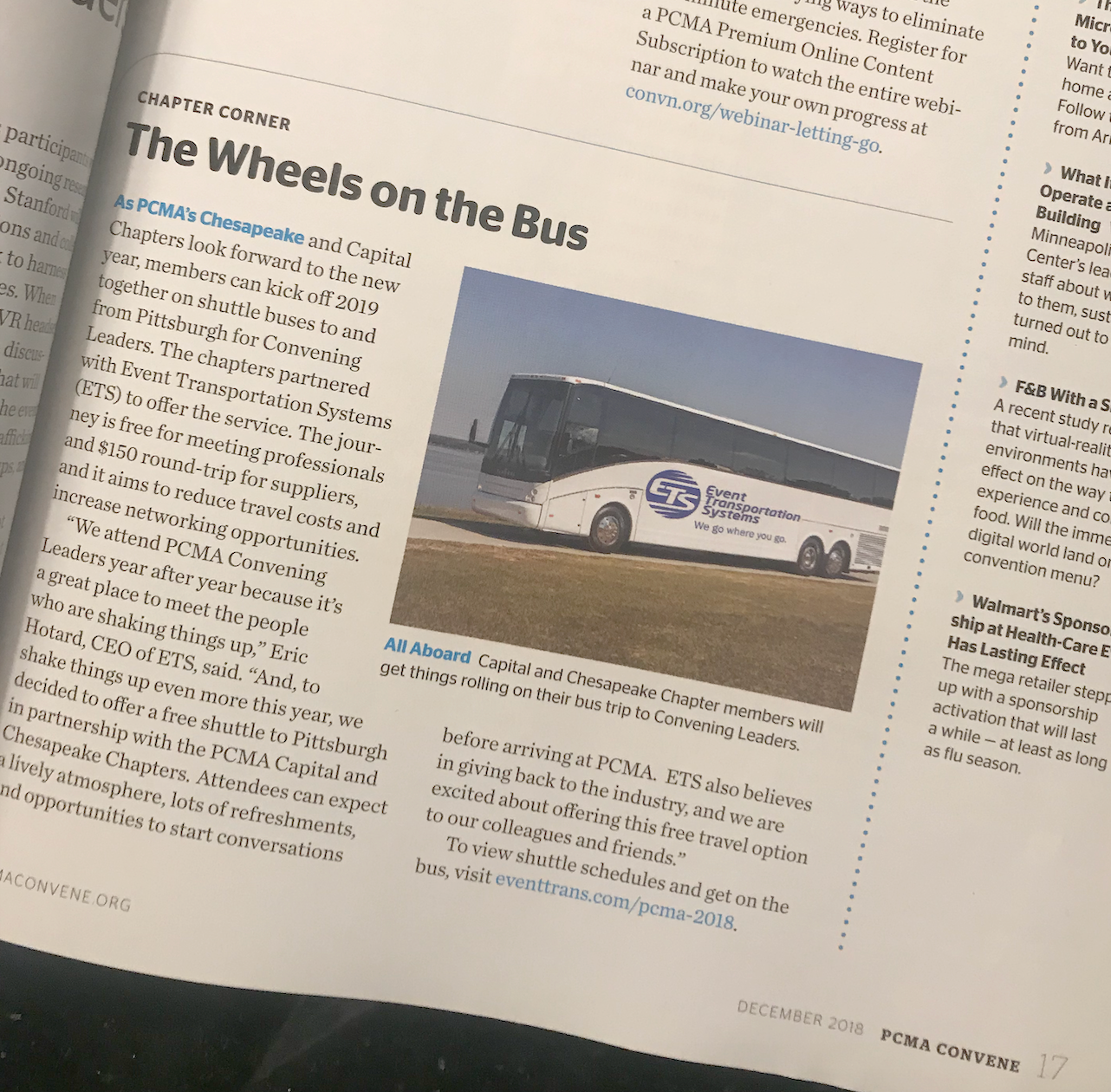 The January 2019 issue of PCMA Convene mentioned our partnership with PCMA Capital and Chesapeake chapters on this roundtrip experience to and from Pittsburgh.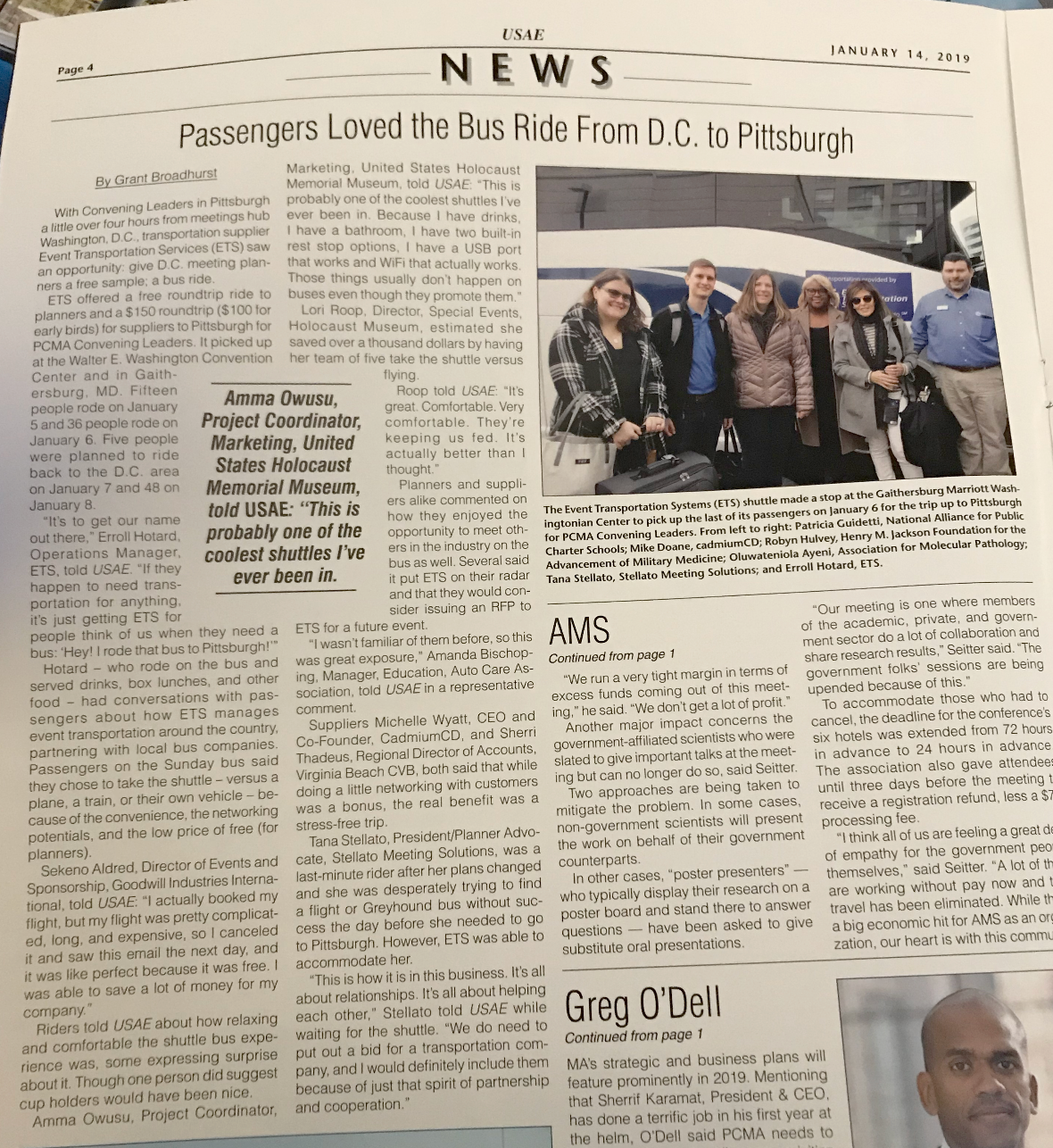 And USAE's PCMA Show Daily on day two of Convening Leaders put together nearly a full-page story on ETS.
Our commitment to our community…
At ETS, we go where you go. That's our commitment to meeting planners everywhere. From providing transportation services to industry events like PCMA Convening Leaders, to making sure your attendees have great transportation experiences at your own conferences and meetings, we deliver exceptional transportation.
We invite you to learn more about our transportation management services, Next-Shuttle App, and transportation sponsorship opportunities. We're happy to talk through your specific needs and create a custom package that fits your budget.